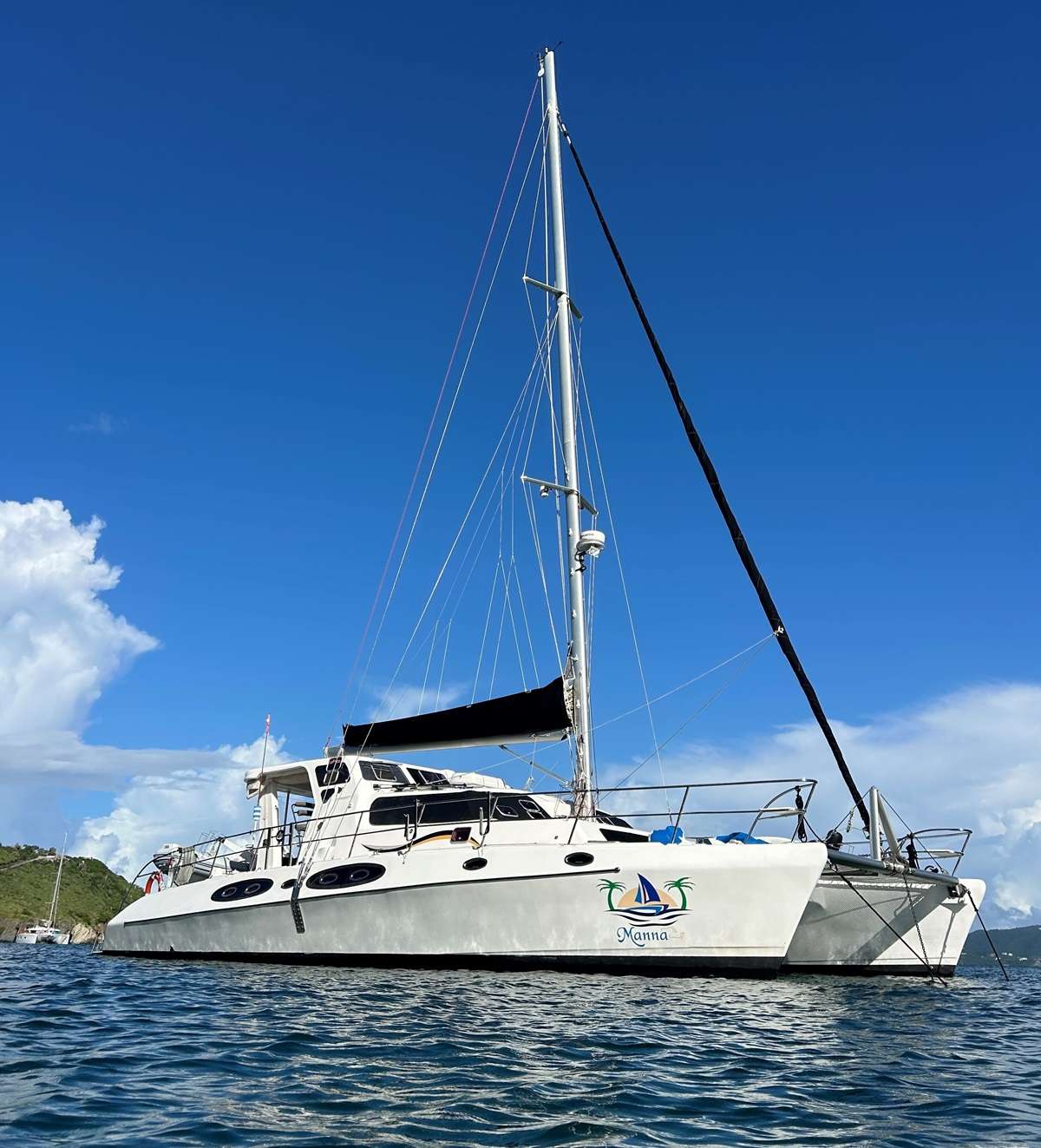 Weekly charter rates
$14,500 to $20,500 for up to 8 Passengers

Yacht Manna Specifications:
Builder : Royal Cape
Length: 53 Ft
Year launched: 2014
Passenger #: 8
Guest cabins: 4
King cabins: 1
Queen cabins: 2
Double cabins: 1
Crew #: 2

Yacht Manna Overview:
S/V Manna was commissioned in 2013 to be built by Royal Cape Catamarans in Durban, SA.Royal Capes are known for maximizing every inch of space to ensure that you are always comfortable whilst on charter. Plenty of space and smartly designed to sleep up to 8 guests.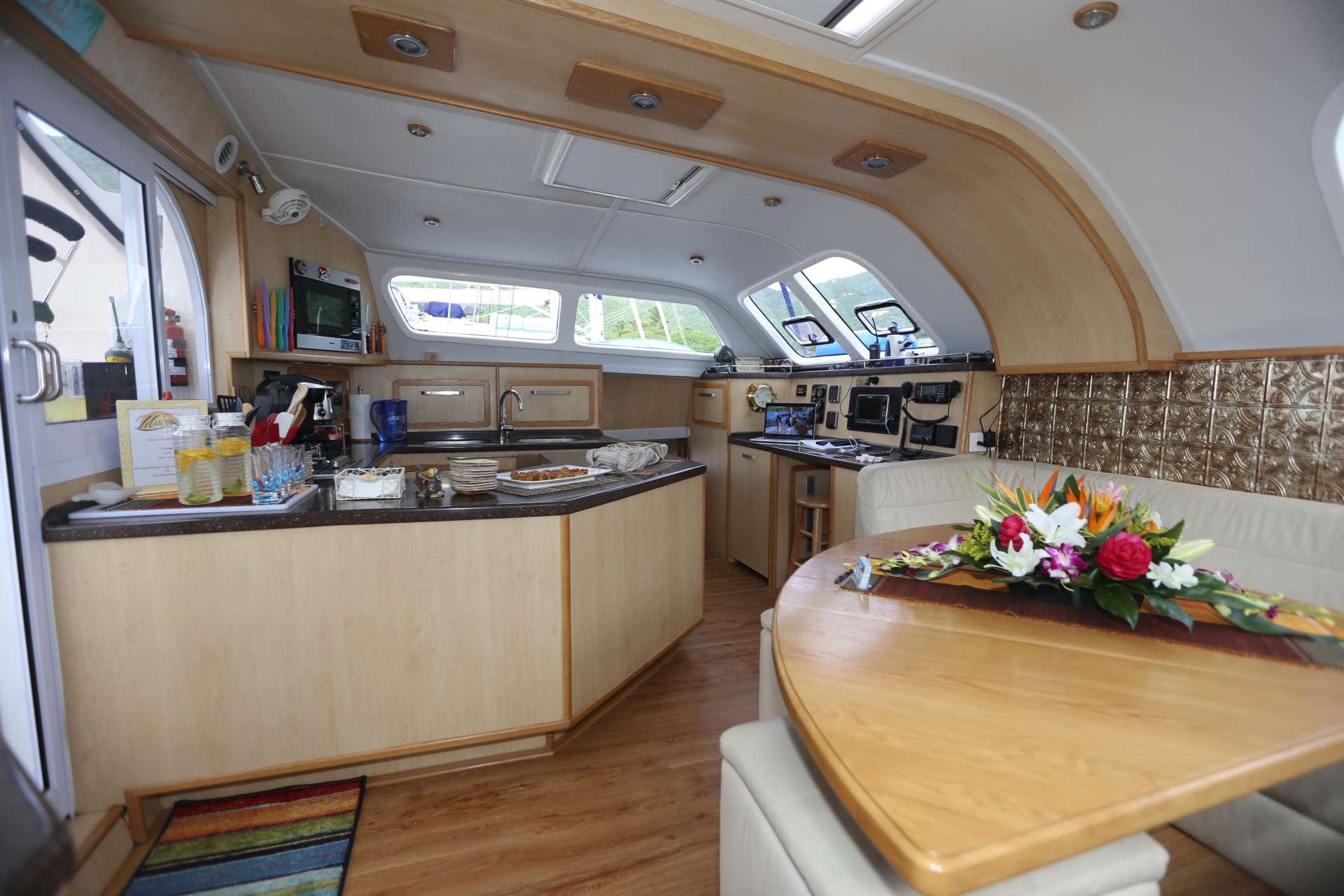 Salon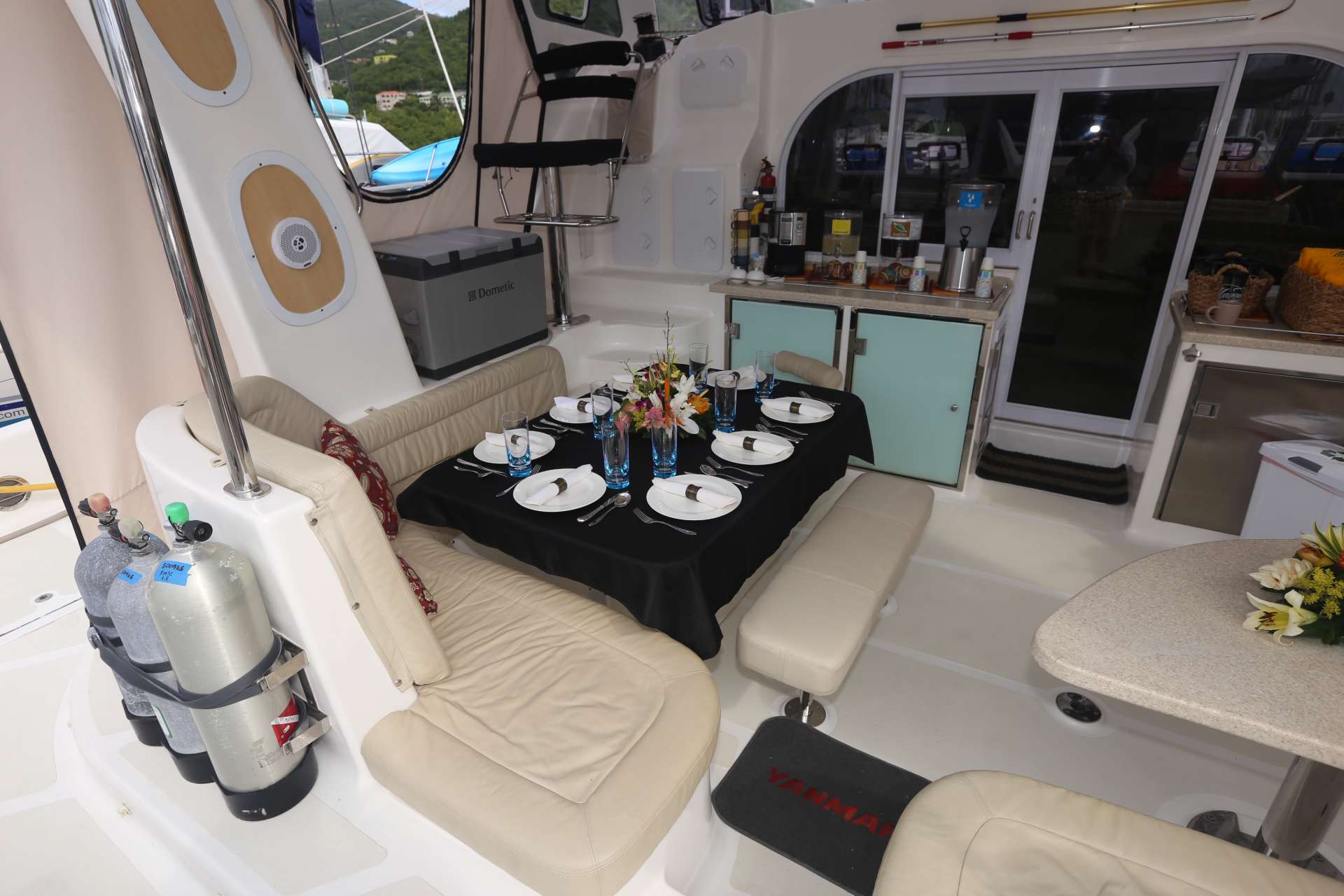 Cockpit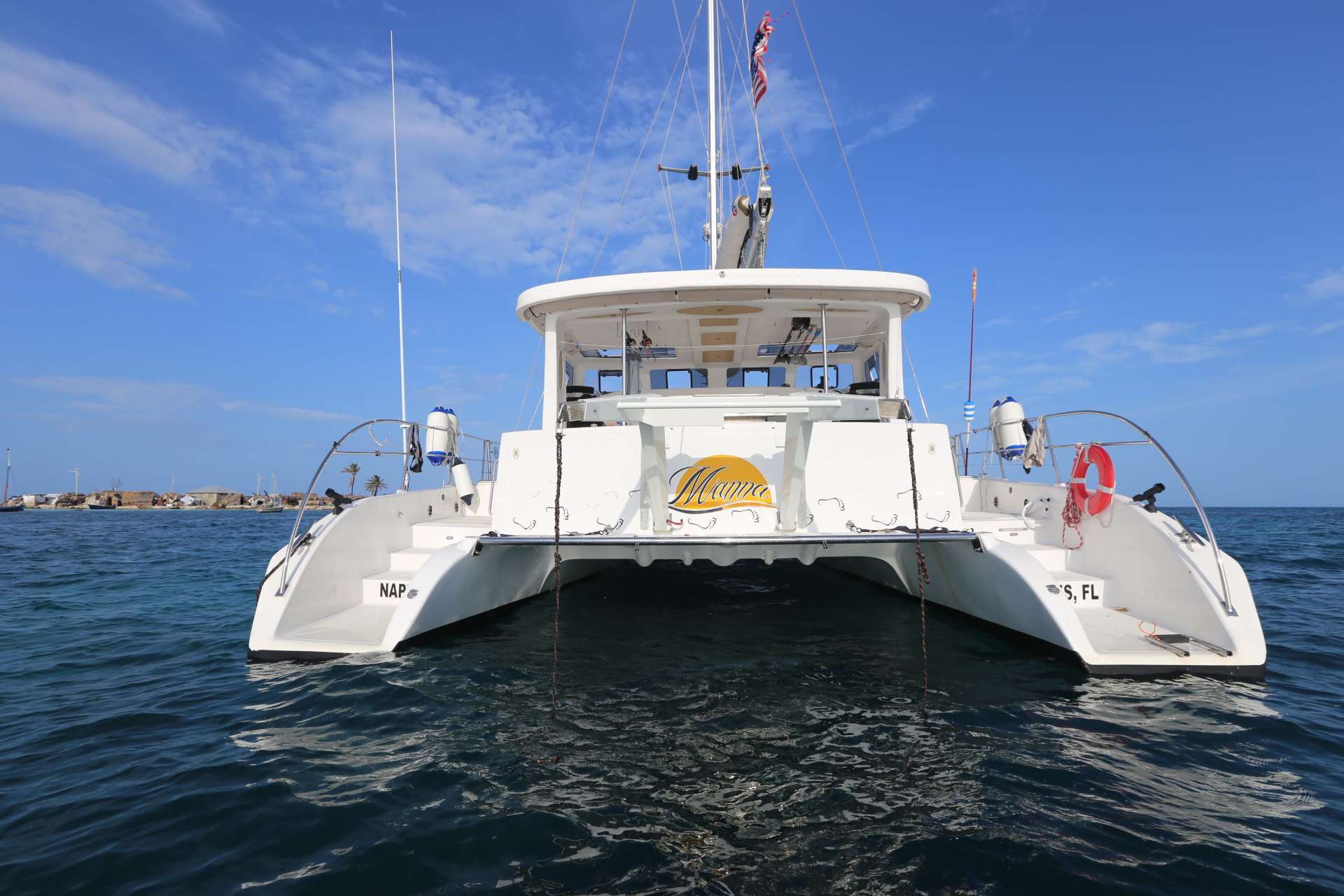 Starboard Aft Cabin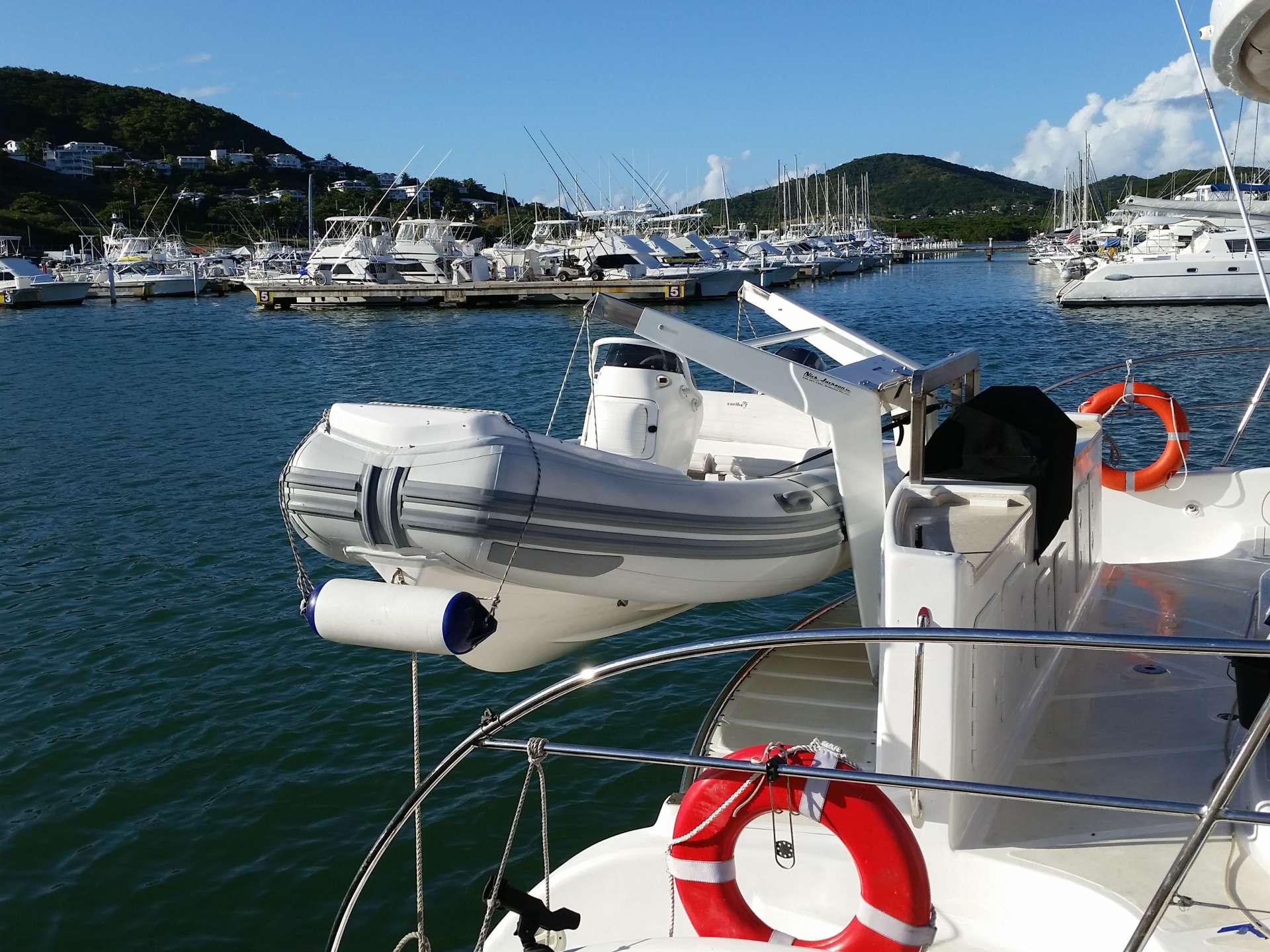 Starboard Mid Ships Cabin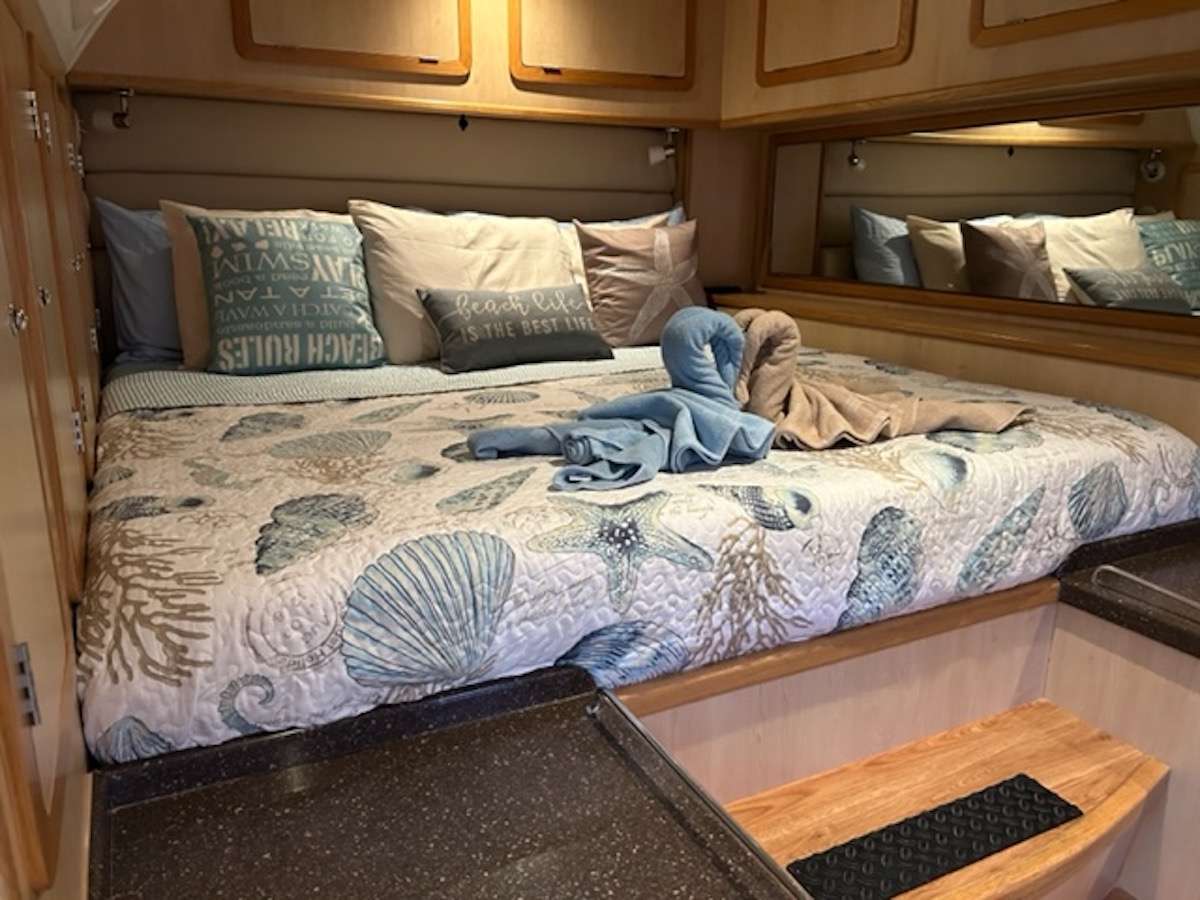 Guest cabin #3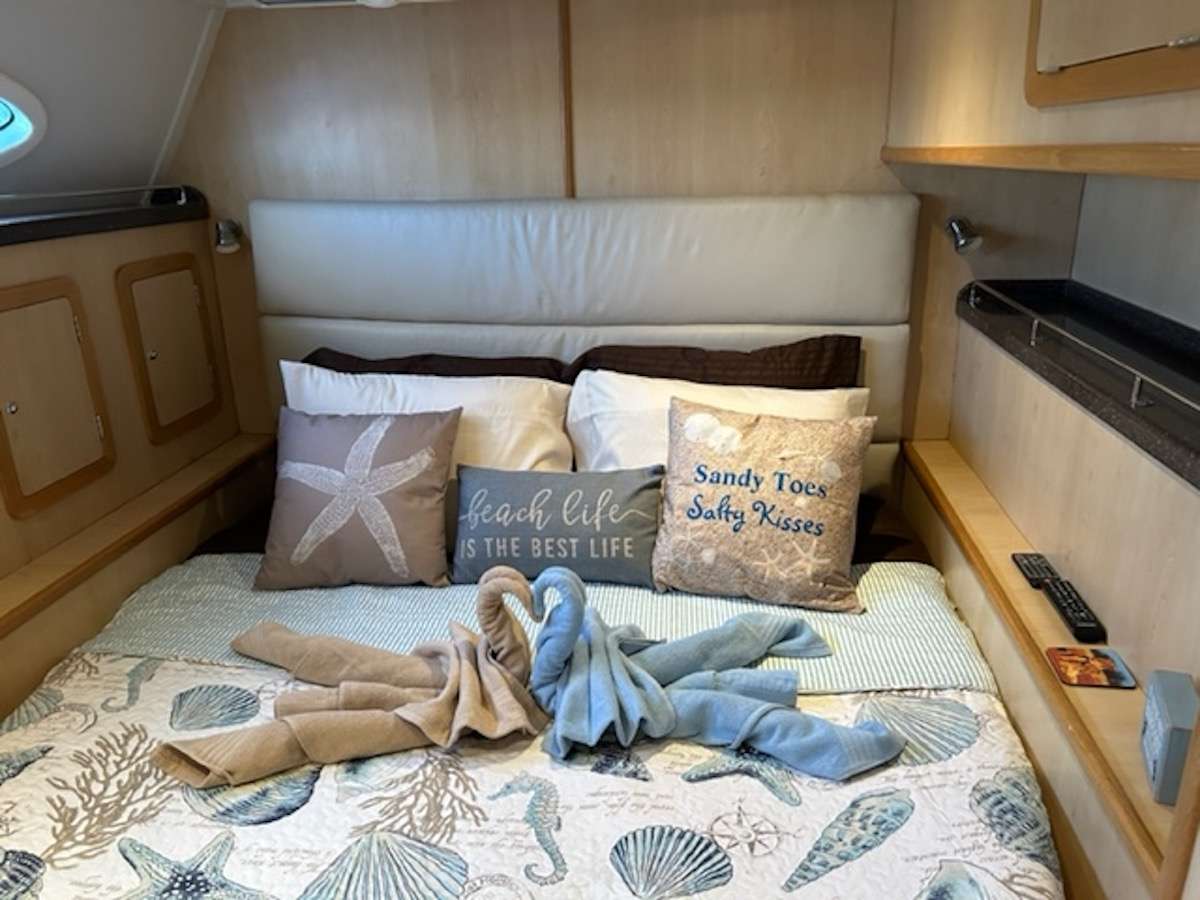 Exactly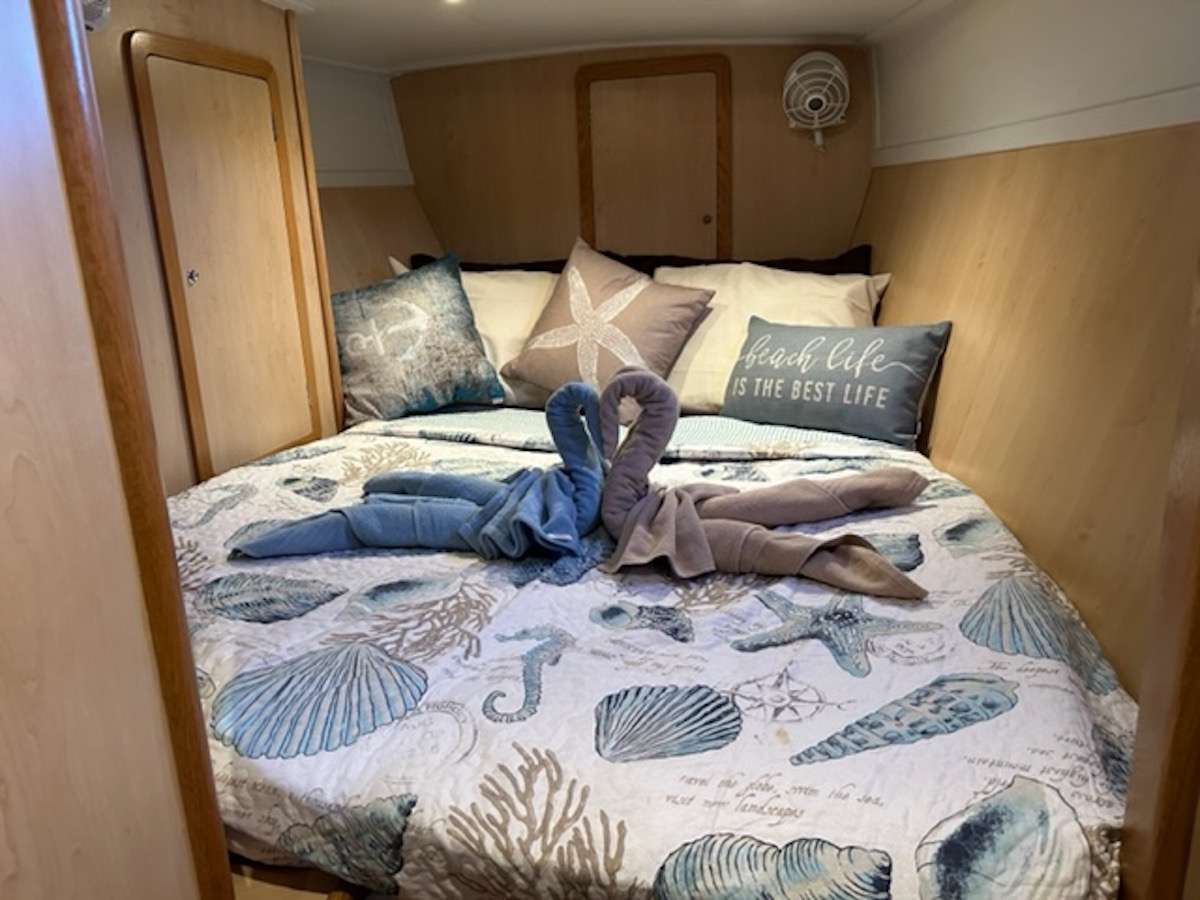 Aft Ensuite head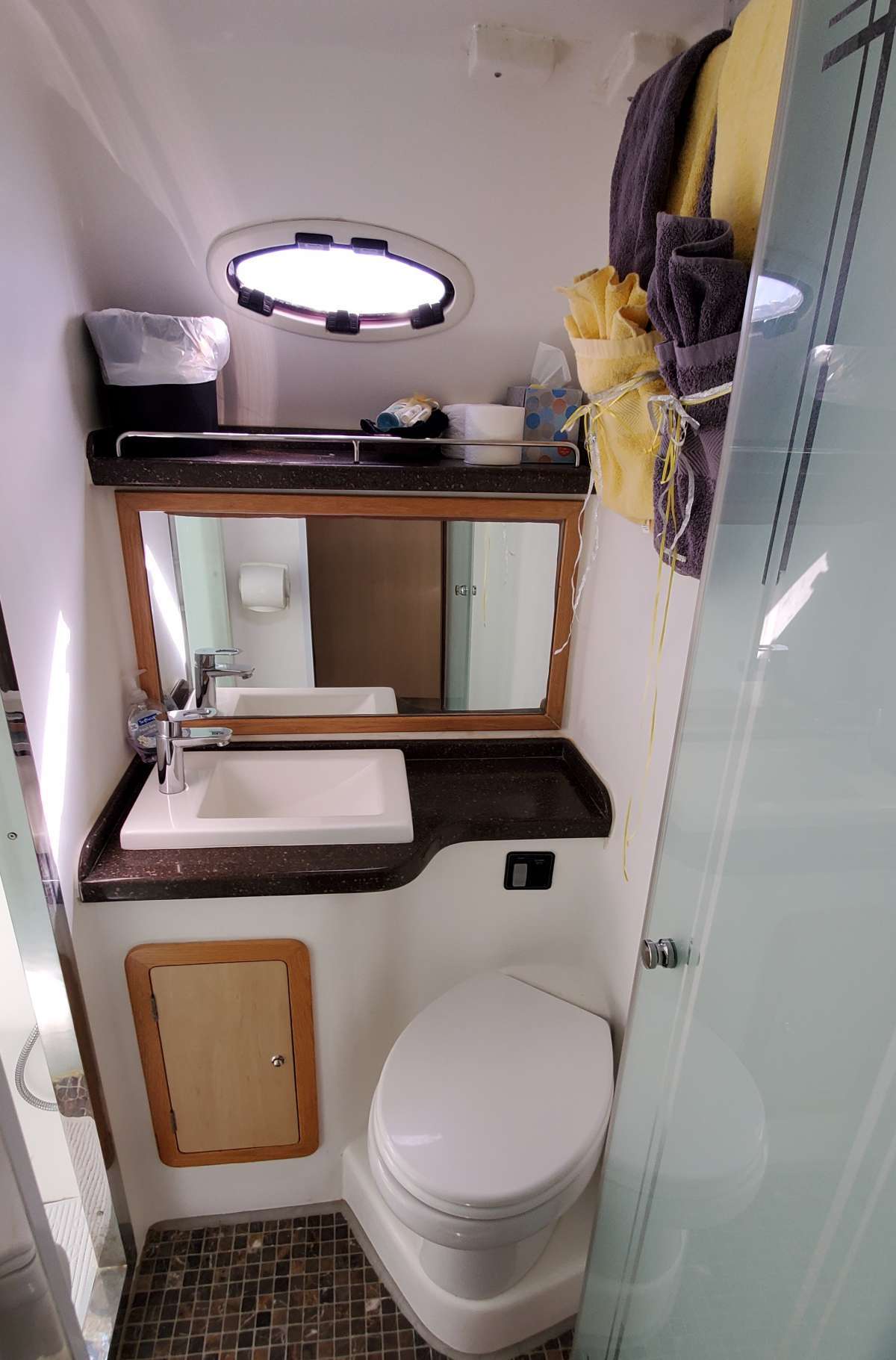 Stern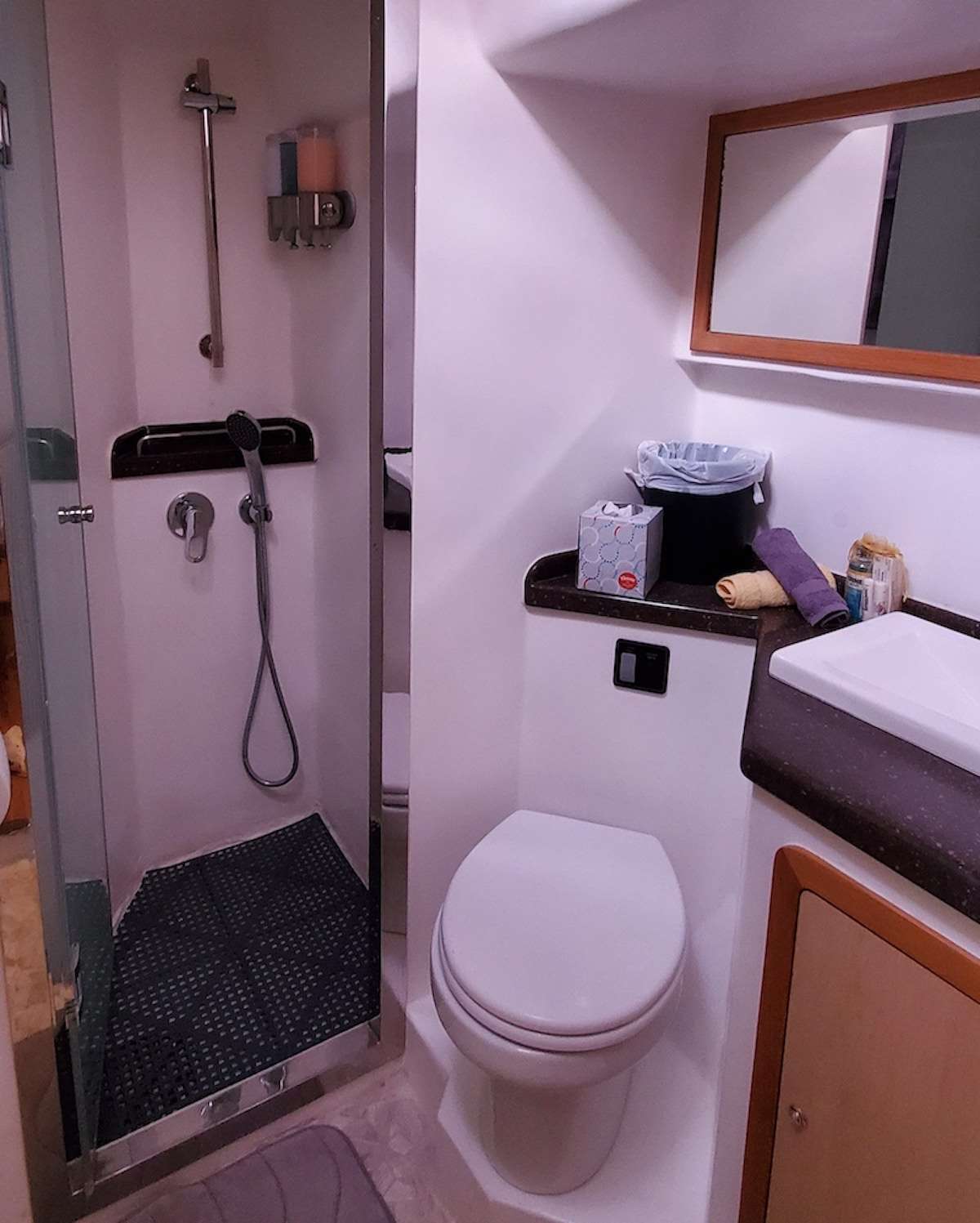 Center Console Dinghy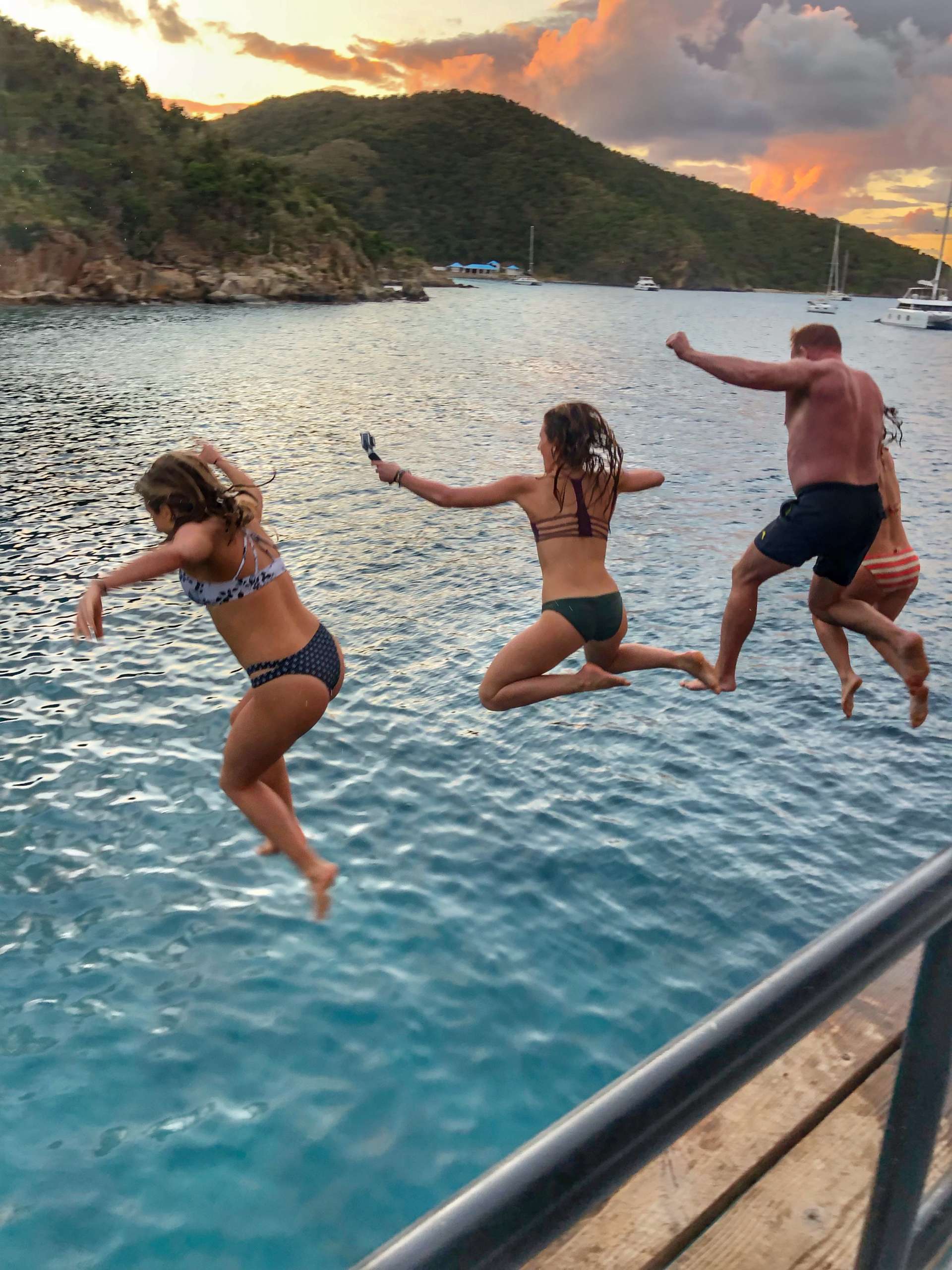 Kayak Fun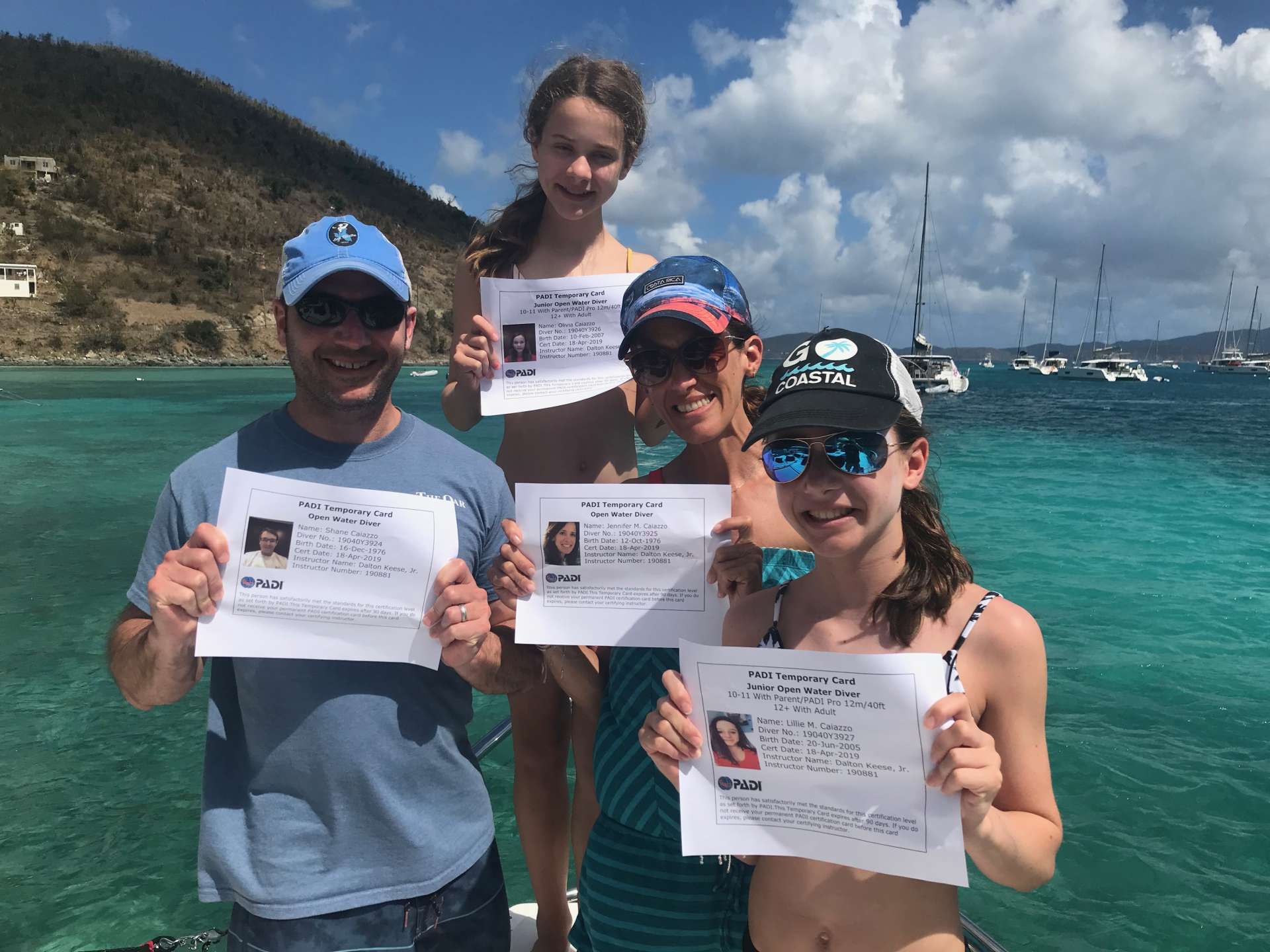 Guest with George out for a paddle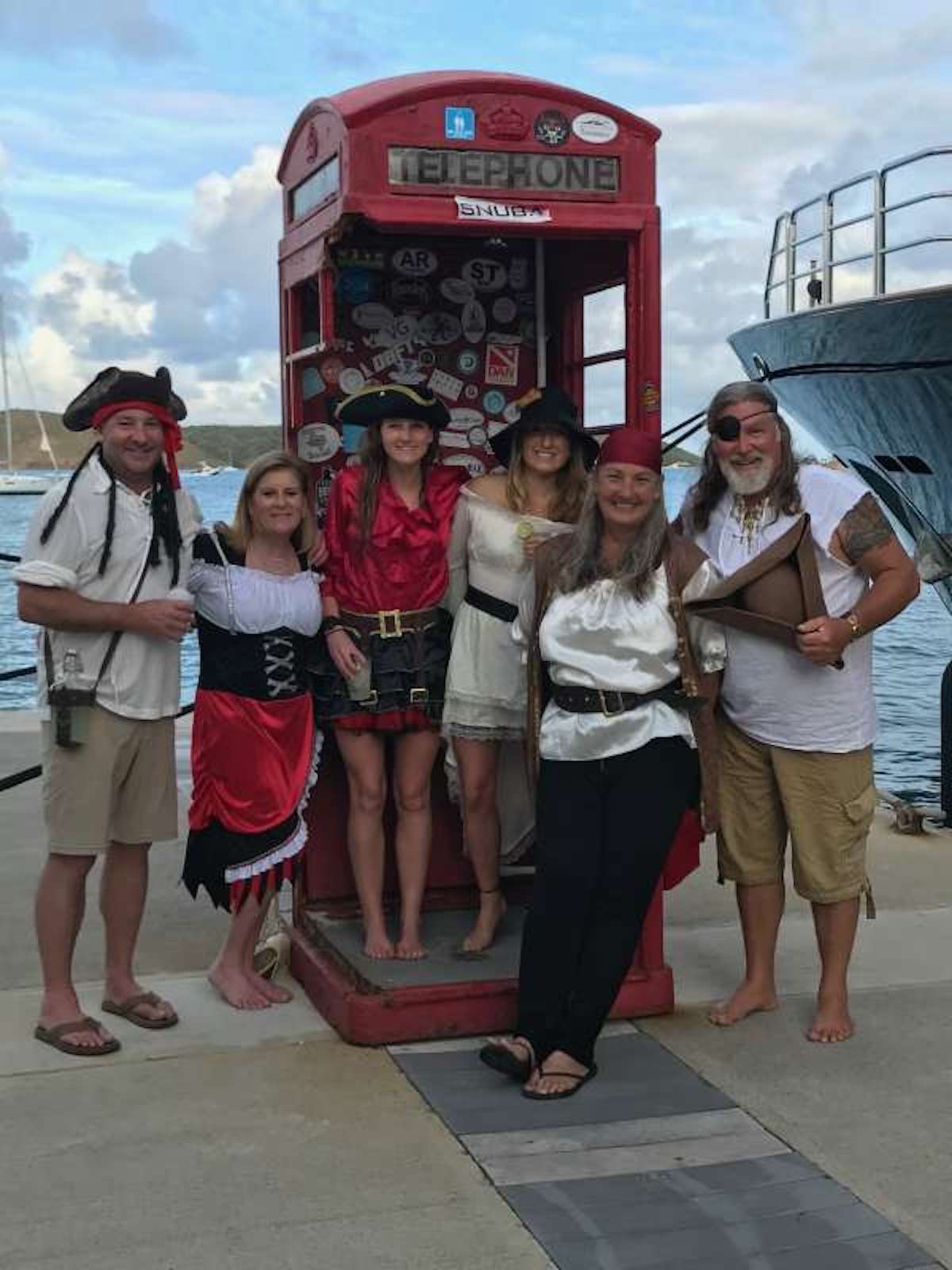 Top of the Mast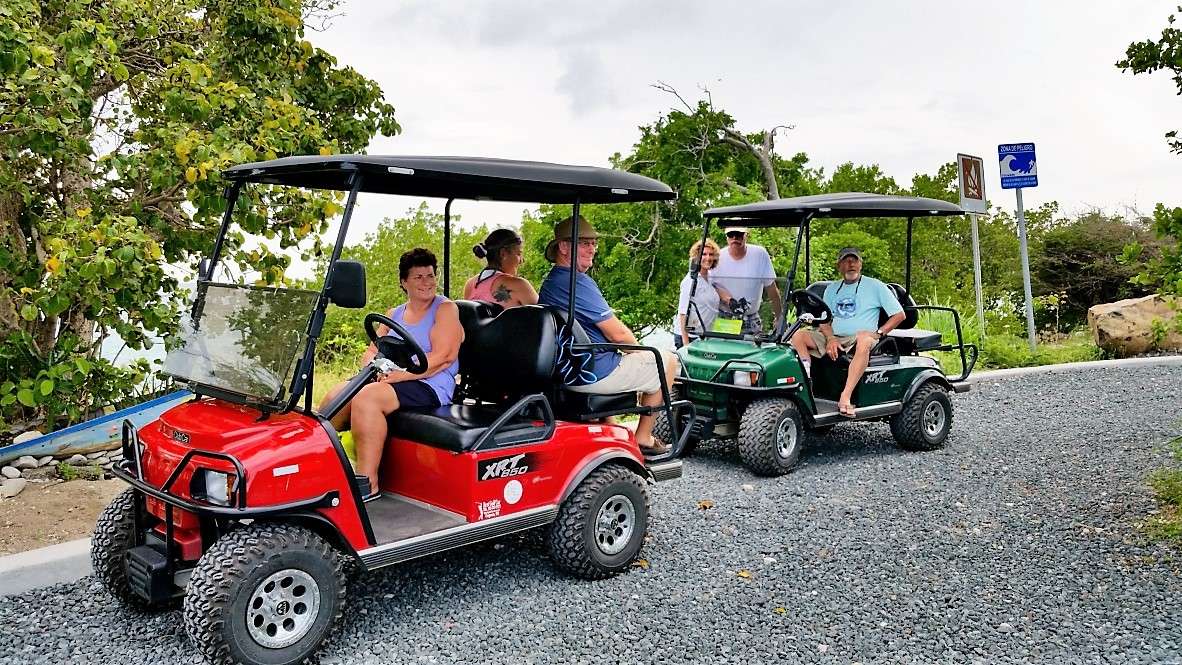 Alfresco dining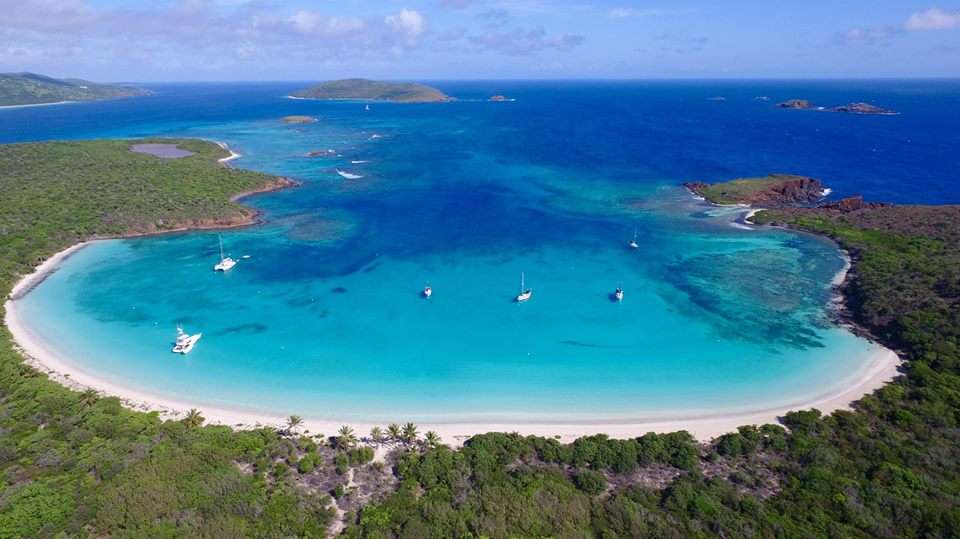 Happy hour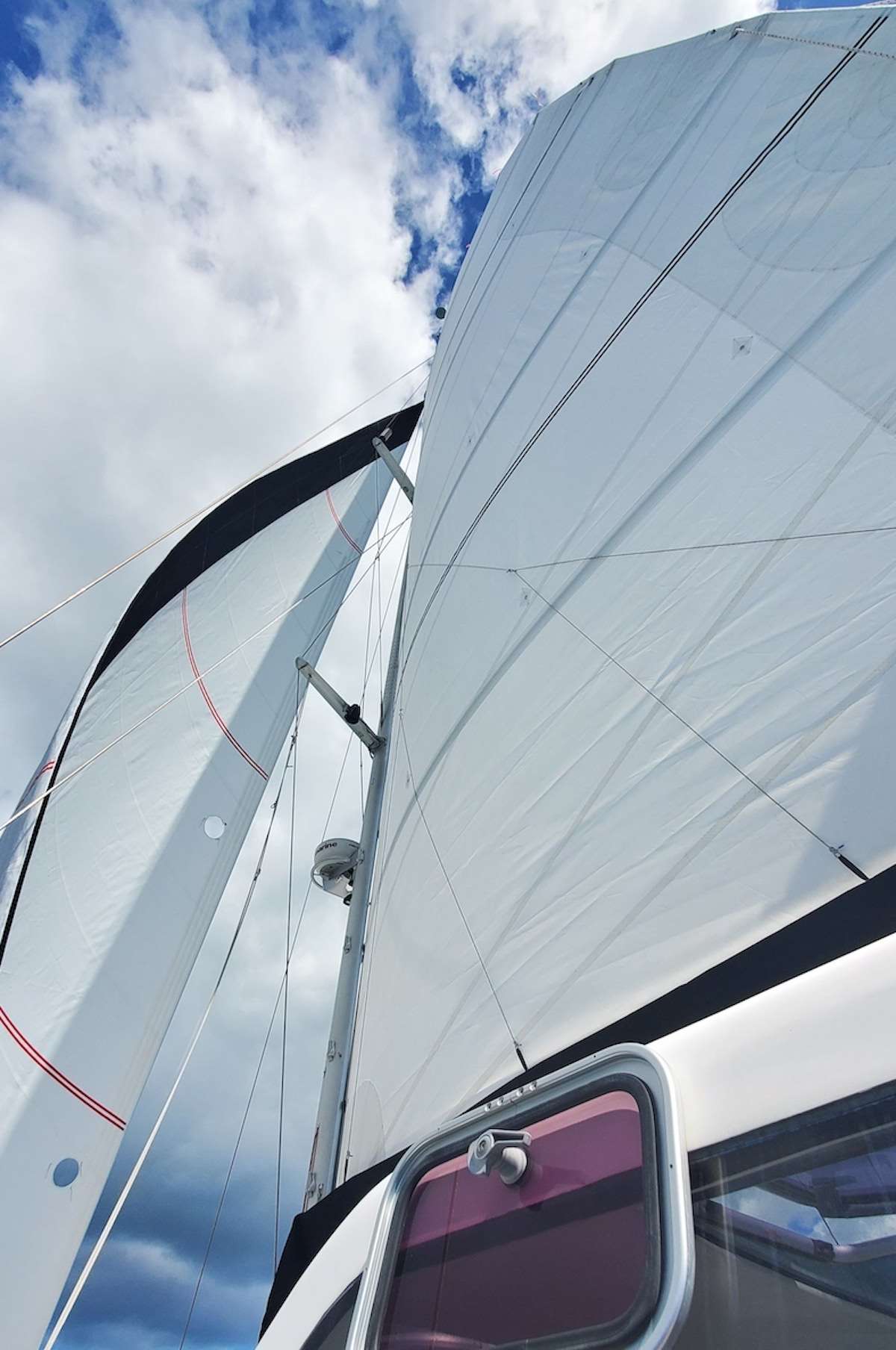 Ships cannon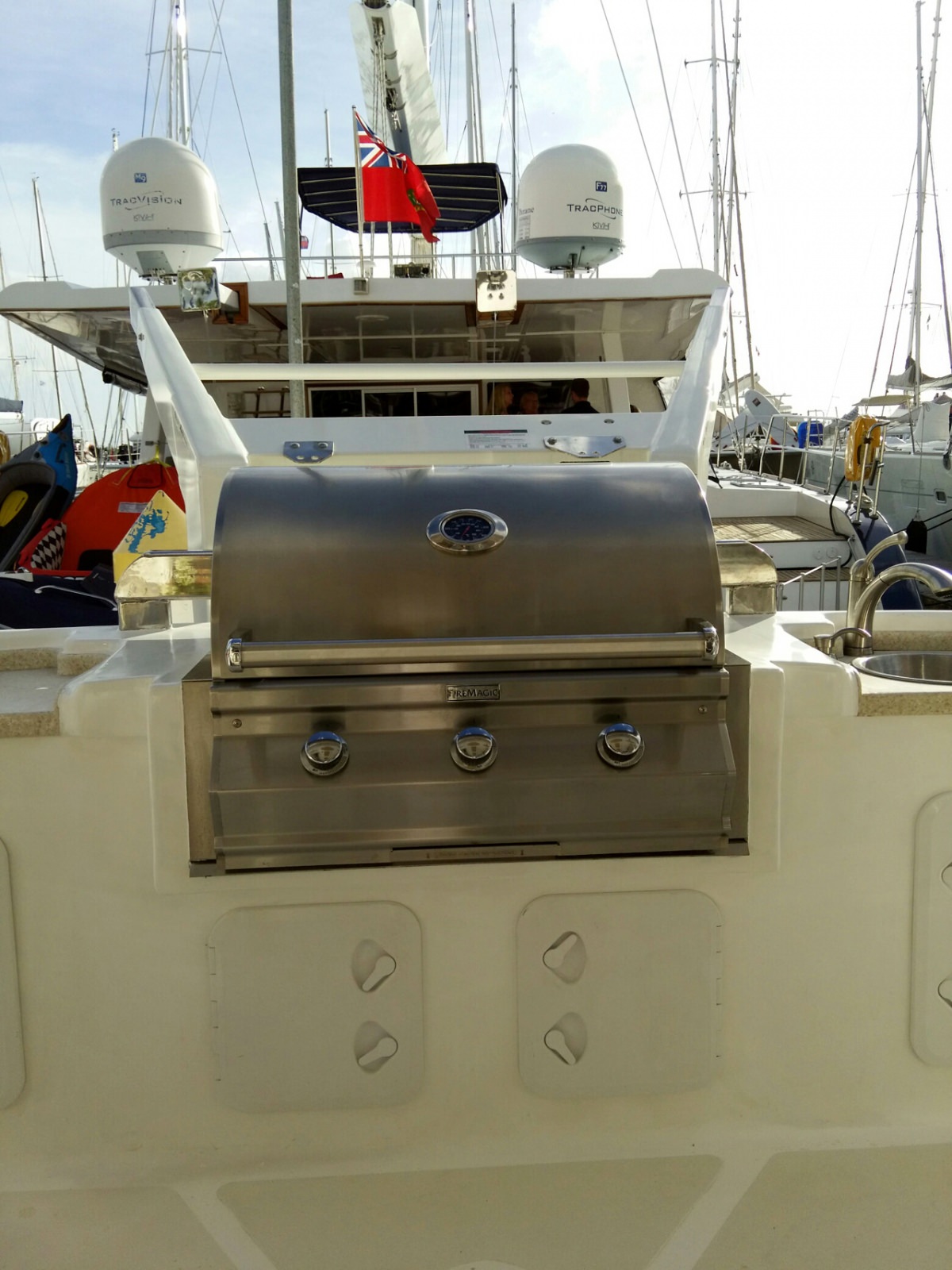 BBQ heaven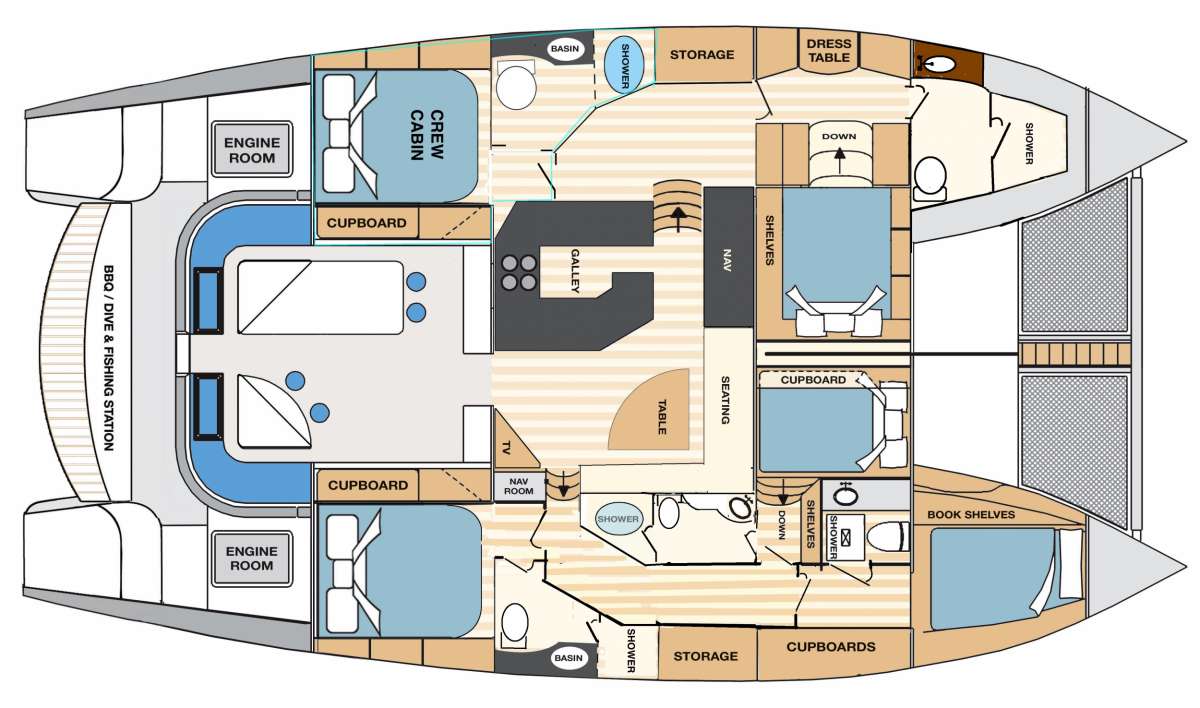 Manna Layout
Crew details: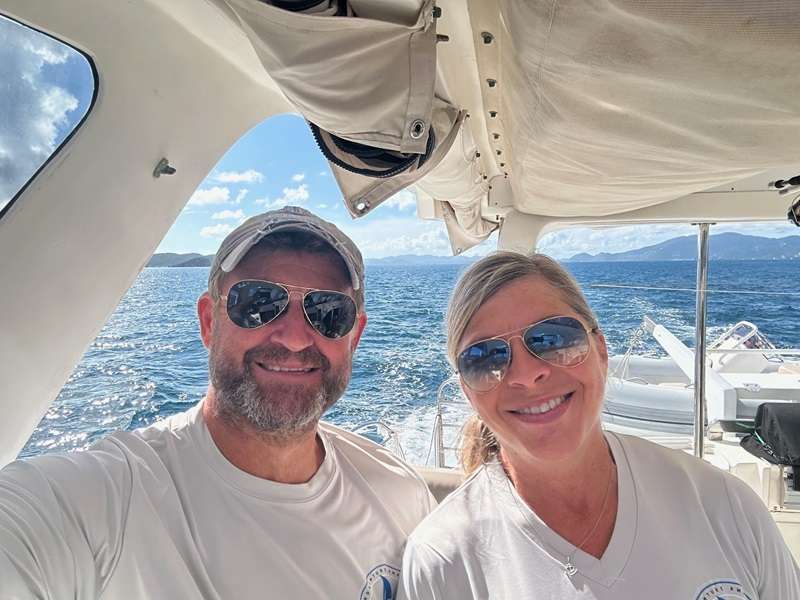 Manna Crew
Captain Wayne and Chef Emily Keese are both originally from Texas. They met skydiving in the late 1990's and have always led an extremely adventurous life together.
Wayne began his adventurous lifestyle at the age of 16 when he found the love of flying an airplane. He joined the Army at the age of 17 and became part of an airborne unit which sparked his desire to skydive professionally. He later pursued his instructor's ratings and began Eagle Flight Skydiving in Granbury, Texas to share the sport with others.
Emily pursued a career as a pharmacist. As a way of giving back, Emily volunteers working with groups like Open Arms International in Eldoret, Kenya and Outreach organizations on the Amazon River assisting with the needed medical camps.
Wayne and Emily found a new love of scuba while honeymooning in Cozumel. They have both pursued their Padi Divemaster, Rescue Diver and Emergency First Response Trainer certifications. With several dive vacations, their love of the sea grew and they had a dream to purchase their own sailboat at some point.
In 2013, they commissioned Royal Cape Catamaran in Durban, South Africa to build S/V Manna, a true 53' ocean going vessel. After sailing Manna across the Atlantic and the love for the islands in BVI it was decided to share the passion with others by chartering her in the BVI for a few years before continuing on with circumnavigating. In the last two years during the off season they have sailed over 20,000 nautical miles abroad delivering supplies for humanitarian efforts in areas like Haiti along with providing aid for full time missionaries in the field around the world. During these new adventures Wayne and Emily both have earned their USCG 100 ton Master Ratings with Sail Endorsements.
You will find the crew aboard S/V Manna to be awesome and extremely unique. Whether you're looking for a slow relaxing vacation or a fast paced adventure the crew onboard Manna has the knowledge and skills to deliver. You and your guest are truly in for the vacation of a lifetime.
Water Toys
WakeBoard (Yes)
2-Man Kayak (Yes)
Adult Water Skis (Yes)
Floating Mats (Yes)
Snorkel Gear (Yes)
Tube (Yes)
Underwater Camera (Yes)
Other equipment includes:
Registered BVI fishing vessel 10 Person Floating island 2 Paddle boards 3 person Hard Kayak Water Ski 1 Subwings 3 person Tube

Scuba details
Dive Tanks: 8
Captain's Scuba License: Instructor
Discover Scuba course: $160
Dive Tanks: 8
Dive Regs: 8
Divers: 6
Number of dives per week: 5 per week
Night dives: 1
Night lights: 8
Dive costs: Diving Included for Certified Divers.
All course are certified through PADI

Discover Scuba $160
This is a course for the curious non-certified diver. The course entails a short academic session, pool session and upon successful completion, a two-tank boat dive. This entire package includes all necessary equipment,

Complete Open Water Course $495
1/2 day confined water session where we build your scuba diving skills in a controlled environment and then 4 boat dives to practice your skills. Includes dive Log, use of all or any scuba equipment necessary to complete course, and upon successful completion, processing fees.

Referral Open Water completion check out dives $325
The certification process will never seem long or difficult when you have the opportunity to finish it in the Caribbean! This package Includes 4 open water dives over two days.

Advance Open Water course $390
Are you looking to upgrade your dive credentials? The PADI advanced open water training features 3 core dives which include DEEP, NAVIGATION, and NIGHT. This package includes use of manual, any or all equipment to complete course. You will receive an on-board briefing with no classroom time required. Choose ELearning and all you are paying for are the dives.
(PADI ELearning fees not included)

Rescue Diver $500
Now you can become a rescue diver in just two days. Before enrolling in this course you must be an advanced open water diver and have current CPR and FIRST AID Certification. Manual and all necessary equipment to complete course, including processing fees, for only $500.

Specialty courses available upon request.

5 Dives per week - please inquire for more.
2018 Upgraded both diving compressors to continuous duty along with adding 10 new 3300 psi 80 aluminum tanks. (Which gives us both HP100 steel tanks for the guys that use a lot of air and AL80 aluminum tanks for the younger and lighter divers)

Equipment purchased 2016.

Yacht Amenities
Salon Stereo (Yes)
Salon TV (Yes)
Deck Shower (Yes)
BBQ (Yes)
Board Games (Yes)
Sun Awning (Yes)
Hammock (Yes)
Ice Maker (Yes)